Travel Cuba: exploring Hemingway's Islands in the Stream
You never know what you'll get when you call for a cab in Cuba. The 1958 Oldsmobile that lurched up to our hotel in Cayo Coco was an icon of mid-century design. Its rocket hood ornament, flight-ready fins, chrome starburst accents and windows rounded like stratospheric clouds hinted at jet-age dreams of exploration.
Wafting Cuban music and diesel fumes, we set out to explore Cayo Guillermo, an island off the north coast of Cuba linked to another 20th century icon, writer Ernest Hemingway. In my bag next to the sunscreen, my beach read for this trip: Hemingway's Islands in the Stream.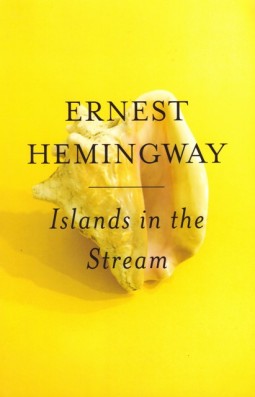 I began reading Hemingway a few years ago in Key West on a crazy-fun media trip during Hemingway Days. Custom House museum there has amazing Hemingway artifacts. In a glass case beside his battered boxing gloves and blood-stained WWI uniform, is a school essay penciled at age nine: "My name is Ernest Miller Hemingway…I intend to travel and write."
If you intend to travel and write, you'll enjoy reading Hemingway. Islands in the Stream may be the best work of fiction I've ever read. Published posthumously, it's Hemingway at his mature best, showcasing his fresh vigorous style and extraordinary gift for description.
As we rumble along the slow and only road to Cayo Guillermo, I'm excited to observe the landscape described by Hemingway. The islands of the Jardines del Rey archipelago are a starkly beautiful mosaic of white coral, dark mangroves, jade lagoons and gem-clear sea. It's a thrill to spot wild flamingoes and finally the causeway to Cayo Guillermo.
As famous for his lifestyle as for his books, Nobel Prize-winning writer Ernest Hemingway lived in Cuba from 1939 to 1961. Hemingway loved Cuba and Cuba loved (and still loves) him. A biographical map I found at the airport, published in Havana, notes sites associated with the writer, his writings and wartime 'heroics'. Islands in the Stream is an adventure tale inspired by Hemingway's own experience patrolling for German U-boats off the coast of Cuba during the Second World War.
"All good books are alike in that they are truer than if they had really happened and after you are finished reading one you will feel that all that happened to you and afterwards it all belongs to you: the good and the bad, the ecstasy, the remorse and sorrow, the people and the places and how the weather was. If you can get so that you can give that to people, then you are a writer." – Ernest Hemingway
Islands in the Stream is divided into three parts: Bimini, Havana, and At Sea. The protagonist Thomas Hudson, a painter and Hemingway alter ego (because all Hemingway protagonists are his alter egos) ponders whether it's easier to be a writer or a painter, hangs out in wartime Havana bars, muses on sex, love, loss, life with cats, and the best way to cook shrimp (in seawater, with peppercorns). Then he and his crew hunt murderous, stranded German submariners through the maze of coral keys, or cayos, of Cuba's Jardines del Rey archipelago.
Thomas Hudson and his fictional crew meet their destiny in Cayo Guillermo, today the area's top tourist attraction. Playa Pilar, named for Hemingway's boat, is an exquisite white-powder beach. We have a drink with our driver at the bar, swim and explore the massive dunes. There are lounges and beachside beds to rent, perfect for whiling away the afternoon surrounded by surreal beauty.
Back at our hotel on Cayo Coco, an elderly saxophonist plays dreamy pre-revolution dance music in the lobby bar. We ask for a mojito and a Pink Flamingo and take them out to the patio to watch the sun go down. Some things, like Hemingway, Cuba and 1958 Oldsmobiles, never get old.
—————————-
Tips:  Known as the Jardines del Rey (gardens of the king), Cuba's cayos are a destination for nature lovers who love the area's remote feel. There are tour desks at every resort but visitors can easily explore on their own by hiring a taxi. Cuban taxis don't have meters; price for time and distance should be agreed upon before you set out. We usually talk to a driver and make arrangements the day before. We paid 40 CUC (plus tip and drink) for an excursion lasting three or four hours. Taxi is a comparative bargain, especially if you are a group, wish to stop for photographs or tend to forget things (we left a camera at the beach and had to backtrack).  Organized tours to Playa Pilar cost 30 CUC per person for an eight-hour excursion, including lunch. An inexpensive alternative is the hop-on-hop-off bus (5 CUC) that follows a round-trip route between resorts on the lower keys and Playa Pilar several times a day. Food, drinks and washrooms are available at Playa Pilar.
Aqua shoes are recommended on Cayo Coco's coral-studded shores. You won't need them at Playa Pilar.
WATCH:  Michael Palin's Hemingway Adventure PBS series and the 2012 movie Hemingway and Gellhorn starring Clive Owen and Nicole Kidman. The latter is an exciting, atmospheric movie that covers Hemingway's Key West and Cuba/WWII years and combines contemporary cinematography with vintage film footage in an interesting way.
For more on travel to Cuba, see Go Cuba.
And for more on how new travel rules may impact Cuba and its thousands of pre-Revolution era automobiles, see this Telegraph article: Will new travel rules to Cuba will kill the country's character?